Cyto-Matrix
Cyto Inositol (High dose amino acid)
For improved mental health, blood sugar regulation, ovarian and hormonal function. 4 grams of pure myo-inositol per scoop.
Inositol is a B-vitamin like compound that improves cell communication through increased receptor sensitivity

Inositol has been studied for its ability to regulate mood, improve various markers of polycystic ovarian syndrome such as ovulation, insulin levels, blood sugars and fertility, and also improve thyroid health

Each scoop offers 4 grams of pure myo-inositol

Provided in a 500 gram container for variable dosing regimens
Vegan. Gluten, soy and dairy free.
Available in 500 grams powder.
Blood Glucose & Metabolic Syndrome Support
Cyto-matrix
Shop
Women's Health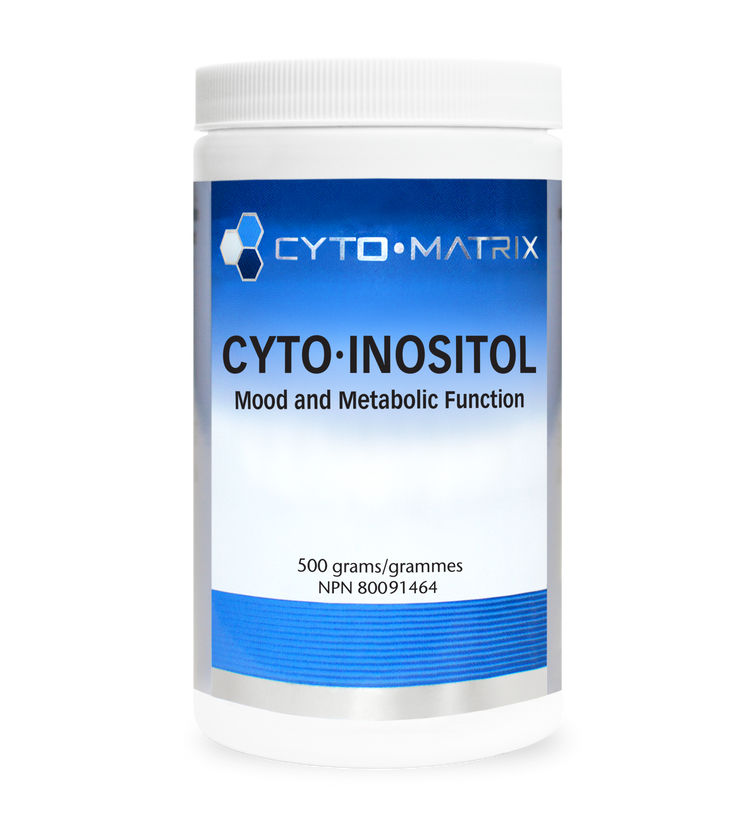 Sale price

$61.14

Regular price